Follow along to build your own LEGO Star Wars Slave 1 MOC microfighter. If you would like a built ship, take a look at our eBay seller page to see what we have for sale.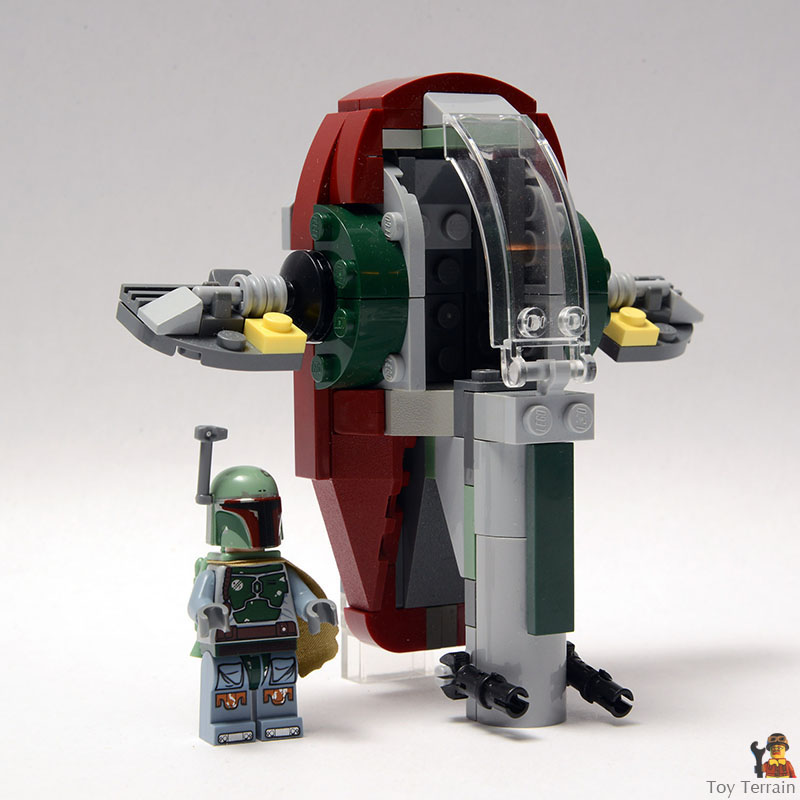 While LEGO has released many Star Wars microfighter sets over the years, Boba Fett and his Slave One have been left behind. LEGO has created many other versions of the Slave I – from UCS to minis, but only a couple that are microfighter scale. And those are not widely available. So we created our own Star Wars Slave One MOC at microfighter scale.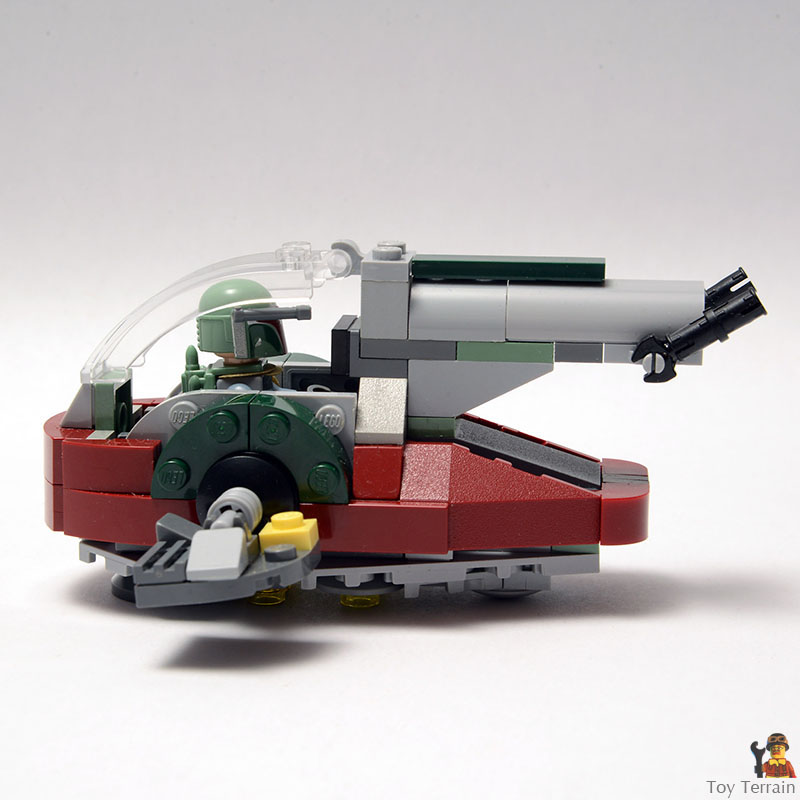 The custom ship seats a LEGO minifigure in the cockpit in two orientations. When the Slave One is vertical, the single control panel piece is removed so that the minifigure can sit upright.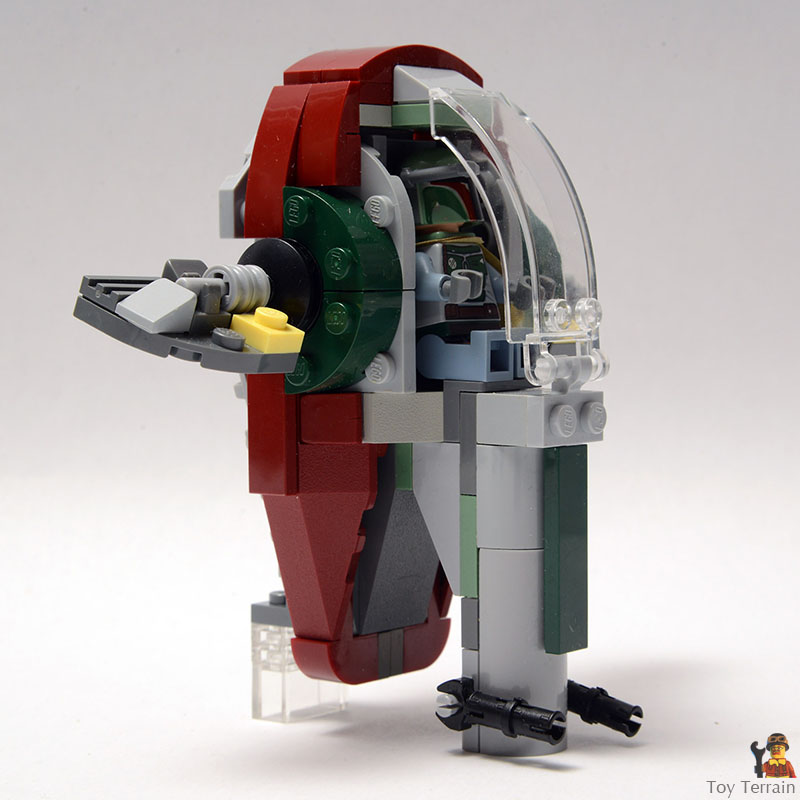 The Slave 1 (or Slave One) is a Firespray model ship. This Firespray creation uses many speciality parts and several rare parts in colors that required special ordering from resellers. Includes a small clear LEGO attachment to allow the ship to stand vertically. Vertical is the standard flying mode for the Firespray.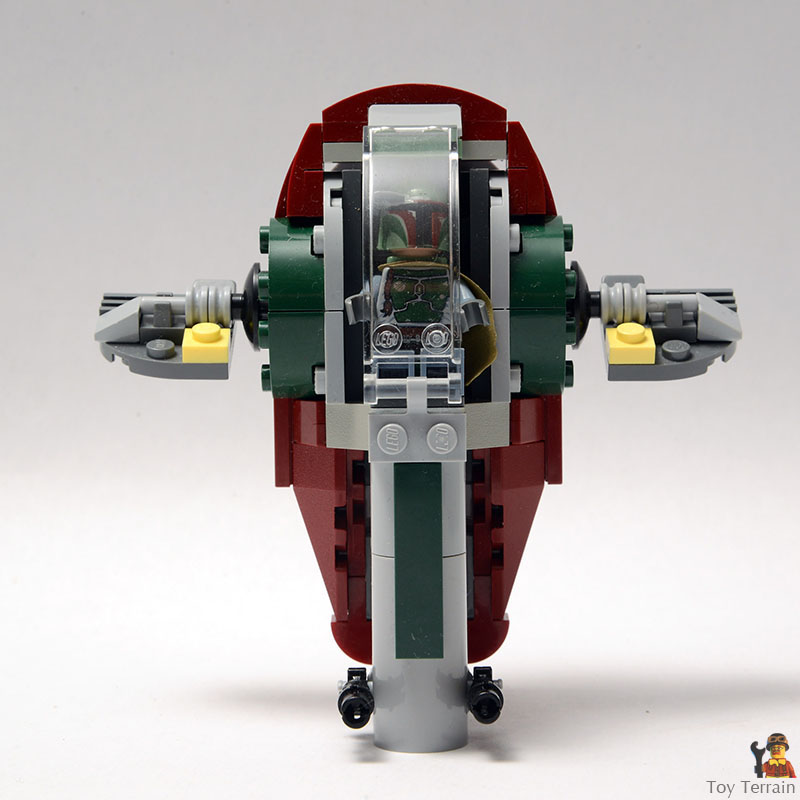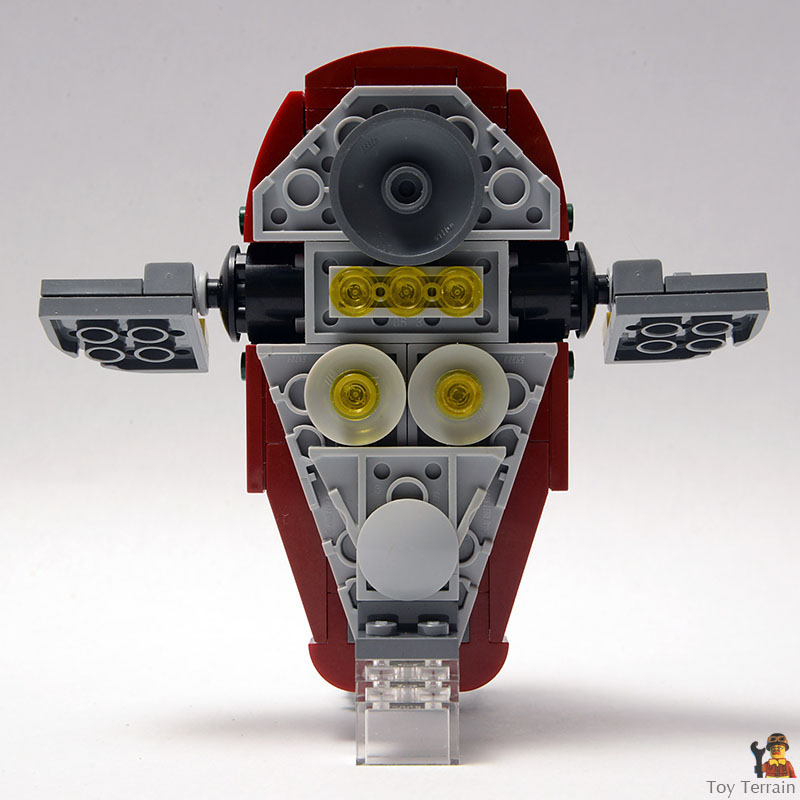 The Slave 1 was made infamous by the bounty hunters Jango Fett and his son Boba Fett. It was originally part of a small fleet of prototypes, but when Jango stole the Slave I from the prison planet Oovo IV he destroyed the other ships during his escape. Jango and later Boba modified the ship to become the Slave I. For many years the Slave I was the only Firespray in existence. Years later the Firespray design was revived by its manufacturer Kuat Systems Engineering to serve in its original role as a small patrol and attack ship.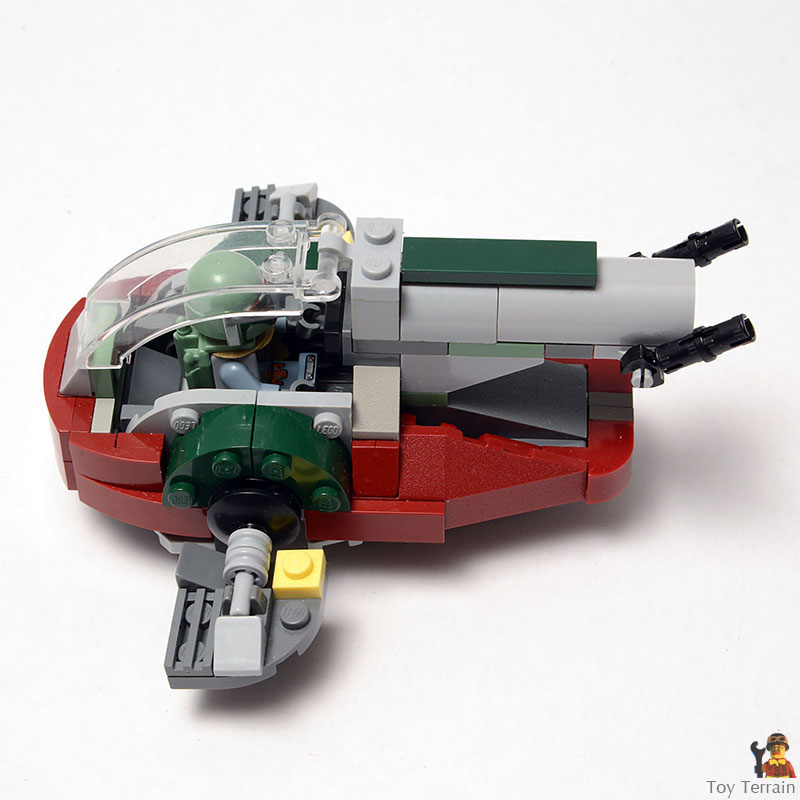 LEGO Star Wars Slave 1 MOC Build
Follow along to hear about our MOC design process and to see official LEGO Slave 1 models. Then watch the MOC build here in our Toy Terrain video from our Youtube channel
Parts List and DIY Build Instructions
We plan to upload the parts list and build instructions on Rebrickable.com. We are submitting this MOC for their review. (See our eBay seller page for any built ships for sale.)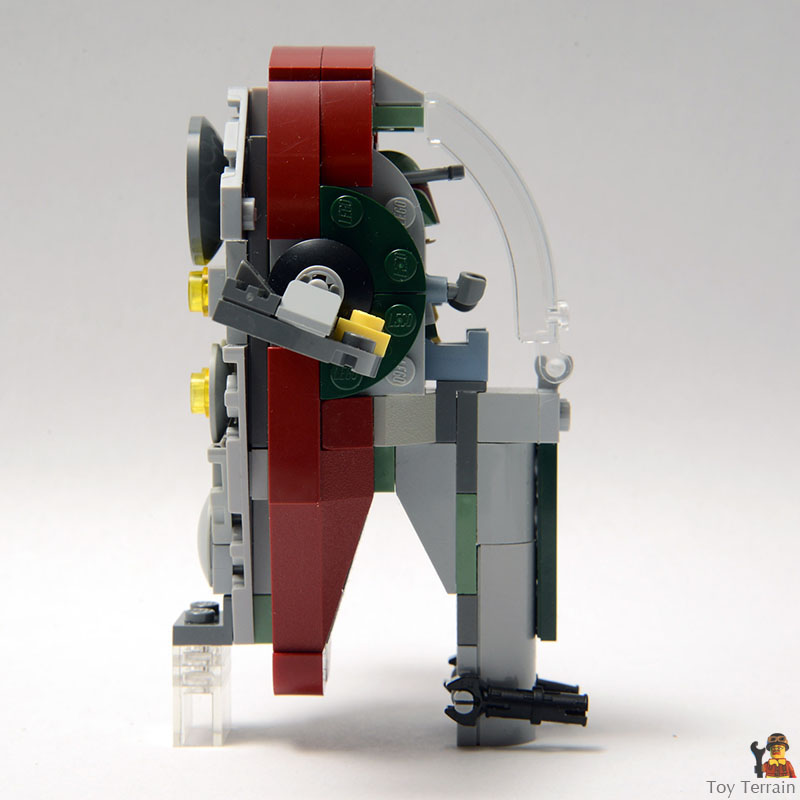 Thanks for checking out our Star Wars Slave 1 MOC microfighter. Take a look at our Star Wars Celebration post while you are here.